Members A-Z List
Use the links below to browse through our group members or view the interactive map.
---
L
Promote women in Labour Party
17 Ely Place, Dublin 2
T: 01 678 47 00
E: women@labour.ie
Women's Development Section) (Responsible for directing work/actions with women/groups within the Partnership's Strategic Plan
Church St, Drumshanbo, Co Leitrim
T: 071 964 17 70
E: info@ldco.ie
Educational & development support programme for parents of children aged birth to five years
Sligo Development Centre
Cleveragh Road
Sligo
T: 071 915 11 14
E: lifestartnewtowncunningham@eircom.net
Family planning & medical issues
27 Mallow St, Co Limerick
T: 061 312 026
E: limerickfamilyplanning@eircom.net
Network of women's gtroups representing women on low income or experiencing social exclusion
Unit 2, Sarsfield Gardens, Moyross, CoLimerick
T: 061 275 970
E: lplplink7@eircom.net
Lesbian/bisexual resource centre
11a White St, Cork
T: 021 480 86 00
E: info@linc.ie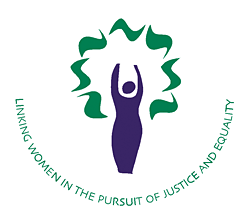 Provides a holistic integrated approach to identified problems of women in Longford.
Willow House, Ardnacassa Ave, Longford
T: 043 334 15 11
E: tessmurphy@longfordwomenslink.org
Love and Care for People (LCP) is committed to raising community awareness on different forms of family abuse including but not limited to Forced Marriage, Early Childhood Marriage, Honour Based Violence, Disownment, Destructive Relationships and Reproductive Abuse.