The 50/50 Group is a single issue national advocacy group dedicated to bringing about equal representation of women and men in Irish politics.
Their vision is Gender balance in Irish politics.


221+ Patient Support Group provides information, advice and support in a structured and confidential manner. The 221+ Patient Support Group also acts as an inclusive voice for those affected and provides representation with the Health Services Executive, the Department of Health, the CervicalCheck Steering Committee, and other relevant organisations aiming to reform the current cervical cancer screening programme. The Abortion Rights Campaign is an alliance of pro-choice groups and individuals in Ireland and Northern Ireland who believe that women's lives matter, and women's health matters.
Outhouse,
105 Capel Street,
Dublin 2

Addresses specific needs of women in the home, dependants of Social Welfare & low incomes and enables women to develop the skills necessary for them to feel worthwhile in the workforce and their communities.
2 Green Street
Wexford,

T: 053 912 12 00
ActionAid Ireland is the Irish Affiliate of ActionAid International and was set up by a group of Irish people 30 years ago. ActionAid Ireland supports Women's Rights and Education programmes in Malawi, Uganda and Kenya in Africa and in Nepal, Vietnam and Cambodia in Asia.

Ivy Exchange
172, Granby Place
Parnell Square
Dublin 1
T: 01 8787911
Action for Choice (previously Action on X) has is a feminist organisation and has campaigned vigorously for the introduction, as a minimal first step, of legislation on foot of the Supreme Court judgement in the Miss X case. Action for Choice is now continuing to fight for women's right to free, legal and safe abortion in this country, and to work in solidarity with women throughout the world to achieve full reproductive rights and maternity services for all women. The mission of Adoption Rights Alliance is to advocate equal human and civil rights for those affected by Ireland's closed secret adoption system.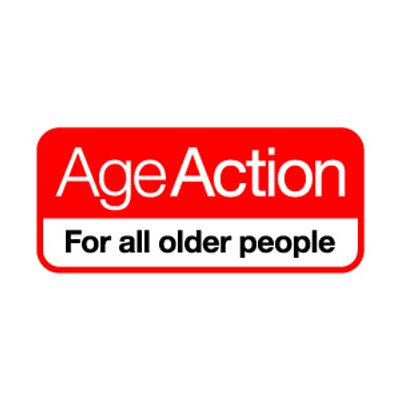 Age Action is the national advocacy organisation on ageing and older people, it promotes positive ageing and better policies and services for older people. Working with, and on behalf of, older people they aim to make Ireland the best place in the world in which to grow older. Age Action is committed to women's equality. They have campaigned to address systemic discrimination in how women are treated in the pension system, leading to a widening gender pension gap, and for the backdating of the homemaker's credit. They will continue to be a voice for older women who can be doubly marginalised because of their gender and their age.
Camden Street Lower Camden Street Lower,
Saint Kevin's,
Dublin 2,
D02 EC96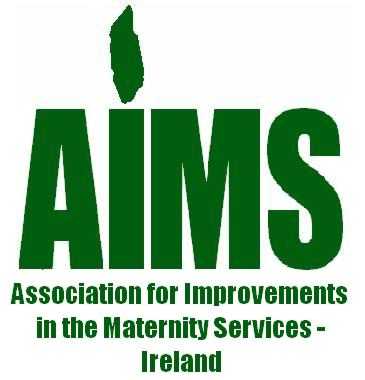 AIMS Ireland - Association for Improvements in the Maternity Services in Ireland - is a consumer-led voluntary organisation that was formed in early 2007 by mothers dissatisfied with the maternity care system in Ireland.
12 Rathborne Drive,
Ashtown,
Dublin 15
An Adoptee Identity Rights group advocating for all Adoptees affected by the coercive and forced adoption policies of the past as well as the children of Adoptees highlighting the inter generational aspect and impact of adoption. They have 700 members.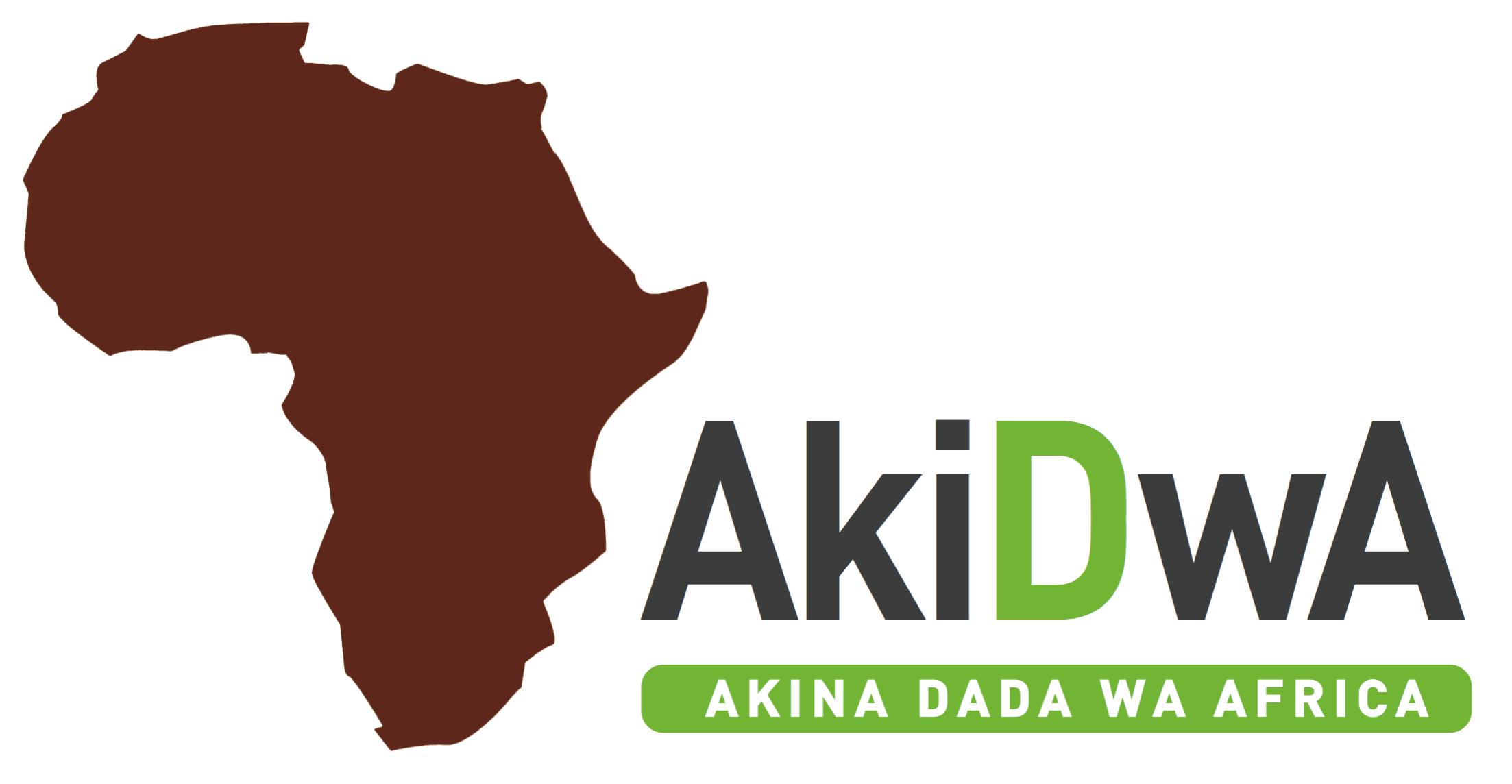 The African & Migrant women's network in Ireland.
Unit 2 Killarney Court,
Buckingham Street,
Dublin 1
T: 01 8349851
Support group for parents who suffered stillbirths.
18 Orion Business Campus
Rosemount Business Park
Ballycoolin, Blanchardstown, Dublin 15

T: 01 8829030
Amal is a Muslim women-led, non-faith based feminist organisation and our vision is world free from all forms of oppression and discrimination for the women they work with.
163 S Circular Rd,
Merchants Quay,
Dublin 8
Develops programmes for women who lack economic & educational resources.
Kiltalown Village Centre,
Fortunestown Road,
Jobstown,
Tallaght,
Dublin 24
T: 01 462 84 88
Refuge for women & children escaping violence in the home.
PO Box 5504,
Coolock,
Dublin 17
T: 01 867 08 05
National association of organisations, groups and individuals involved in the promotion or advancement of adult education.
2nd Floor,
83-87 Main St,
Ranelagh,
Dublin 6
T: 01 406 82 20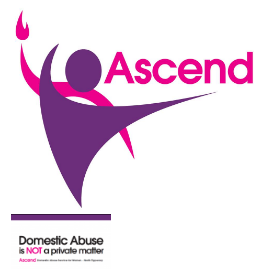 Ascend Domestic Abuse Service for Women, North Tipperary provide support and information to women who have or are experiencing domestic abuse in their intimate relationships. The service is managed by North Tipperary Leader Partnership (NTLP) in Partnership with Tusla, The Child and Family Agency.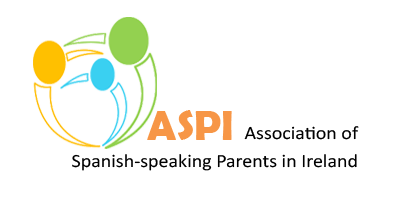 ASPI represents Spanish speaking parents in Ireland. They aim to reinforce the bi-cultural identity in Irish/Spanish speaking families living in Ireland, contribute to cultural diversity in Ireland, encourage ties between the Irish and Spanish speaking Communities and help integrate the Spanish speaking community in Ireland.

Professional body for childcare professionals aiming to advocate for childcare workers in the development of the profession.
Suite 1, John Dunlop House
Marina Commercial Park
Centre Park Road
Cork City
T12 ND2W
T: 021 43 57 500
Union for secondary school teachers.
ASTI Thomas Mac Donagh House,
Winetavern Street,
Dublin 8
T: 01 604 01 60

Atheist Ireland is an Irish advocacy group. They promote atheism and promote an ethical, secular society where the State does not support or finance or give special treatment to any religion. Barnardos' mission is to help transform children's lives through out services; support parents; and challenge society where it fails our children.
4 Christchurch Square,
Dublin 8
D08 DT63
BeLonG To is the national organisation for Lesbian, Gay, Bisexual and Transgendered (LGBT) young people, aged between 14 and 23. Our vision is a world where LGBT+ young people are equal, safe and valued in the diversity of their identities and experiences.
Parliament House,
Parliament St,
Temple Bar,
Dublin 2
T: 01 670 6223
National voluntary organisation supporting people affected by eating disorders, their families & friends.
Central Office,
PO Box 105,
Blackrock,
Co Dublin
T: 01 283 4963
Bord Gáis Energy Women's Network


Organisation for business & professional women working for high standards in business & professions.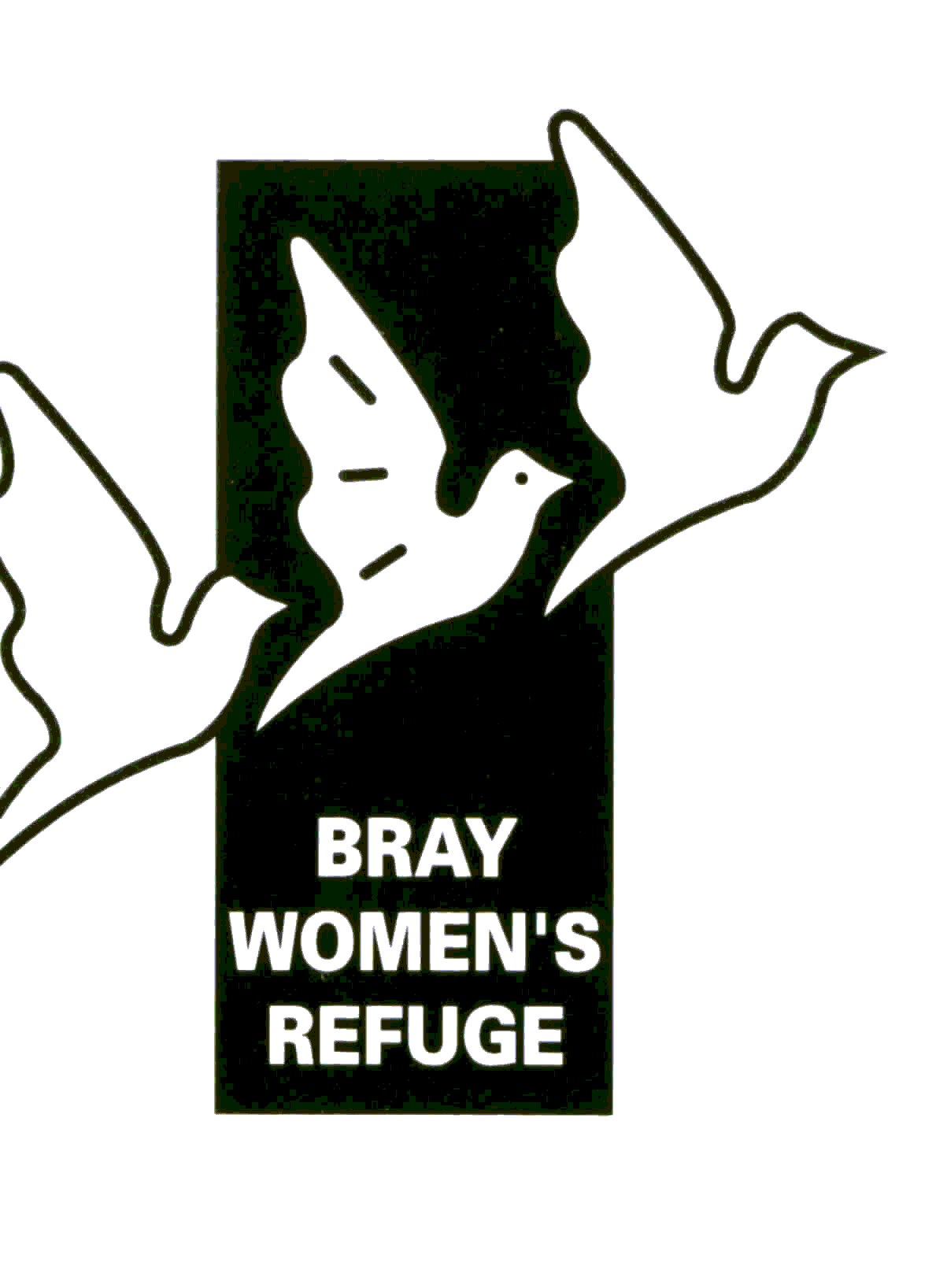 Provides Crisis accommodation, support and informatin to women and children fleeing Domestic Violence and Abuse.
Bray,
Co Wicklow
T: 01 286 6163
Works to tackle health inequalities among ethnic minority communities by improving ethnic minority access to health services and ethnic minority participation in health planning and delivery.
19 Belvedere Place,
Dublin 1
T: 01 855 2111
Association for Community Midwives in Ireland.
43 Corran Riada,
Monksland,
Athlone,
Co Roscommon
T: 090 649 6296
The CWC seeks to support community work as a means of addressing poverty, social exclusion and inequality
Unit 6, Westside Community Development Resource Centre,
Seamus Quirke Road
Galway
Provides temporary safe accommodation for women and their children who experience emotional, physical or sexual violence within an intimate relationship.
Partnership which focuses on facilitating and integrating the provision of quality childcare services. Works with service providers, parents & children.
Dundanion House,
Blackrock,
Cork
The Centre provides services to survivors of rape, sexual assault and child sexual abuse.
Services include a freephone helpline, counselling, accompaniment to court or the Sexual Assault Treatment Unit and training.
5 Camden Place,
Cork City
Croi Rath Naoi is a Community Development Project in Rathnew under County Wicklow Partnerships social inclusion progrmme. Cultúr Migrants Centre is a community development organisation working with migrants in Co. Meath.
Unit UH3,
Balmoral Business Park,
Navan,
Co. Meath
T: 046 9093120
Dublin Cycling Campaign are working to encourage cycling and to represent the interests of everyday cyclists. They want to make the streets safer for cyclists and to increase public awareness of the benefits of cycling.
Cyclist.ie,
National Cycling Co-ordinator,
An Taisce,
Tailors' Hall,
Back Lane,
Dublin 8
E: cyclist.ie@gmail.com
Feminist community based education centre that offers a wide range of courses for women
Beibhinn House,
5 Guidhall Street,
Derry
BT 486BB

The Digital Repository of Ireland is a national digital repository for Ireland's humanities, social sciences, and cultural heritage data. You can browse and search across multiple collections from some of the finest Irish institutions. These collections are safely preserved in the DRI. DRI run the Archiving Reproductive health to archive material linked to the Repeal the 8th campaign.
Digital Repository of Ireland
Royal Irish Academy
19 Dawson Street
Dublin 2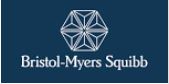 Diversity & Inclusion Team at Bristol Meyers Squibb Biopharmaceuticals look to promote inclusivity and embracing differences within their team.

Developing people towards wholeness
Unit 1 - YWCA Building
North Road
Monaghan



Doctors for Choice is an organisation that represents doctors in Ireland, who support a woman's right to control her own reproductive health outcomes.
2/3 Parnell Square East,
Dublin 1
E: doctorsforchoice@gmail.com
A front line domestic violence service
T: 071 9141515
E: support@dvas.ie
Bring about change & raise awareness on economic, social & cultural issues affecting women in area
6 Tír Chonaill Street
Donegal Town,
Donegal
T: 074 9722790
E: donegalwomensnetwork@gmail.com
Community resource centre for families headed by one parent in Northside Partnership area
Bunratty Dr,
Coolock,
Dublin 17
T: 01 848 48 11
E: info@dorasbui.ie
Centre used by both men & women who wish to improve their literacy skills
3 Mountjoy Square
Dublin 1
T: 01 874 32 51
E: info@dalc.ie
Counselling & therapy service, providing support to victims of rape & child sexual abuse
70 Lower Leeson Street,
Dublin 2
T: 01 661 49 11
E: info@rcc.ie
Women's Health Centre
HQ 25 Capel St,
Dublin 1
T: 01 874 92 43
E: abegas@dublinwellwoman.com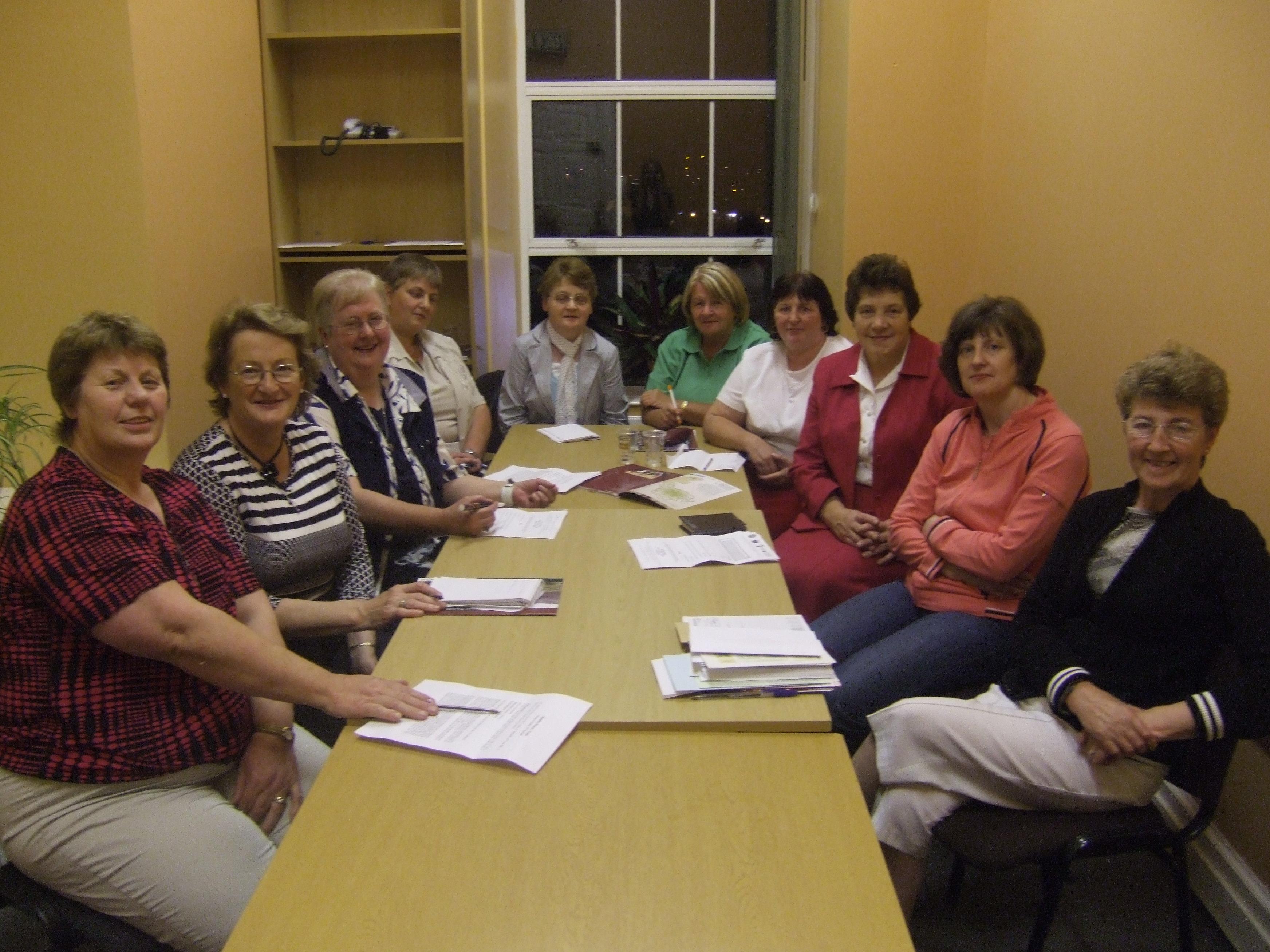 Highlights issues relating to women, organising training programmes, seminars, etc
James O'Keeffe Institute,
Newmarket,
Co Cork
T: 029 606 33
E: duhallow@irdduhallow.com
To provide support to women who are/have been subjected to domestic violence and abuse.
1st Floor, Commerce House
Mountain Road,
Moycullen
Co. Galway
H91 D9HD
T: 091 866740
E: info@domesticviolenceresponse.com
Promote, improve & advance early childhood education
Hainault House,
Belgard Square,
Tallaght,
Dublin 24
T: 01 4057100
E: info@earlychildhoodireland.ie

The Endometriosis Association of Ireland was formed in 1987, to provide information and support for women with endometriosis.
The association is run on a voluntary basis, mostly by women who have endometriosis themselves.
Carmichael House,
North Brunswick Street,
Dublin 7
E: info@endo.ie
Union activities
43 East James's Place,
Lower Baggot St,
Dublin 2
T: 01 676 74 44/5
E: info@esu.ie
EAPN Ireland is a network of groups and individuals working against poverty and is the Irish national network of the European Anti Poverty Network. We aim to put the fight against poverty at the top of the EU, national and local agenda.
100 North King Street,
Smithfield,
Dublin 7

E: enquiries@eapn.ie
Exchange House Ireland provides Traveller specific, professional, front-line services in Ireland. This is a "best practice" model. They are the largest Traveller specific service provider in the country.
61 Great Strand Street
Dublin 1
D01 WC97


T: 01 872 1094
E: info@exchangehouse.ie
Féileacáin (Stillbirth and Neonatal Death Association of Ireland) is a newly formed, not for profit organisation (CHY – 19635) that aims to offer support to anyone affected by the death of a baby during pregnancy or shortly after. The organisation was formed by a group of bereaved parents who supported each other after the death of their own babies and have now come together to formally offer support to other parents and families who find themselves in a similar situation.
37 North Street,
Skibbereen,
Co Cork
E: admin@feileacain.ie
Fine Gael Headquarters
51 Upper Mount Street
Dublin 2
D02 W924
FIT is an industry-led initiative which aims to enable greater access to Tech Employment for all communities living in Ireland - regardless of gender, background, age and education. They focus on Apprenticeships between industry and education. Supporting women in a pursuit of an ICT career is in line with FIT's aim to promote sustainable employment that leads to progress and economic independence.


7A Bellevue Industrial Estate
Glasnevin,
Co. Dublin
D11 YE00
T: 01 882 5570
E: info@fit.ie
Fórsa represents members in the public service, as well as the commercial sector, state agencies, some private companies and in the community and voluntary sector.
The union was formed after the members of IMPACT, the Civil, Public and Services Union (CPSU), and the Public Service Executive Union (PSEU) voted overwhelmingly to amalgamate the three organisations in November 2017.
Fórsa is the second largest union on the island of Ireland and by far the largest trade union voice in the Irish civil and public service.
Nerney's Court
Dublin
D01 R2C5

T: 01 817 1500
Community development groups comprising settled people & travellers
61 Main Street,
Loughrea,
Co Galway
T: 091 880 916
E: info@gtmtrav.ie
The Global Women's Studies Programme builds on a long-established tradition of Women's Studies at NUIG.
10 Newcastle Road Upper,
National University of Ireland, Galway
T: 091 493450
E: wsc@nuigalway.ie
Developing a women's equality policy for the party
6 The Fairways,
Old Schoolhouse Road,
Monaleen,
Castletroy,
Co Limerick
T: 01 679 00 12
E: info@greenparty.ie
Haven Horizons, set up in 2015, focuses on the individual, family, community and societal changes necessary for the elimination of relationship abuse and the associated gender inequality. Key activities: Research / supporting research; Awareness, education and training; Interagency and systems work, Prevention strategies, Piloting evidence-based models of good practice.
Mill Office
Mill Road
Ennis
Co. Clare
V95 PX22
T: 065 6841683
E: admin@havenhorizons.com
Herstory is a new cultural movement created to tell the stories of extraordinary but forgotten Irish women. Herstory incorporates the worlds of music, comedy, theatre, fashion, dance, photography, poetry, fine art, film and more. Herstory will culminate in a programme of performances and exhibitions nationally in 2016 and 2017.
Sentinels work is based on fundamental principles of a fair Rule of Law, and the promotion of an equal, pluralist global society, where all people can enjoy mutual self determination, and non-discrimination. They work towards encouraging a world wherein these basic tenets of human rights are nurtured in a respectful and dignified system of inclusion.

ICCL is Ireland's oldest human rights organisation founded in 1976 by Mary Robinson and other prominent activists, ICCL is fully independent of government and business and fearless in our advocacy. Our mandate is to speak truth to power, even when it is unpopular or difficult. We work to ensure that everyone in Ireland can enjoy all of their rights, all of the time. ICCL is a membership organisation and we are fully independent of government. ICCL has been at the forefront of every major rights advance in Irish society for over 40 years. We helped legalise homosexuality, divorce, and contraception. We drove police reform, defending suspects' rights during dark times. ICCL is Ireland's leading human rights organisation.
Irish Council for Civil Liberties,
Unit 11, First Floor,
34, Usher's Quay,
Dublin 8,
D08 DCW9
T: 01 9121640
E: info@iccl.ie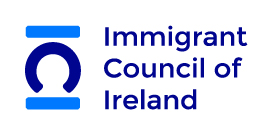 An independent NGO which seeks to address some of the emerging needs of immigrants in Ireland
2 St Andrew Street,
Dublin 2

T: (01) 674 0200
E: admin@immigrantcouncil.ie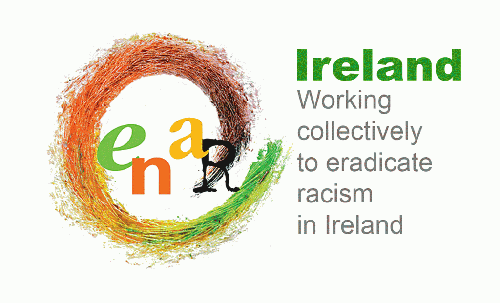 INAR is a network of anti racist groups in the community and nongovernmental sector in Ireland
55 Parnell Square West,
Dublin 1
T: (01) 889 7110
E: info@inar.ie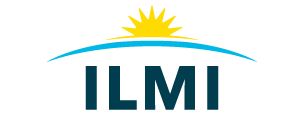 4 Brunswick Street North
Carmichael House,
Dublin D07 RHA8
T: 01 873 04 55
E: info@ilmi.ie
Union activities
35 Parnell Square,
Dublin 1
T: 01 804 77 00
E: info@into.ie
National project of the Irish Cancer Society & the leading provider of breast cancer information & support.
43-45 Northumberland Road,
Ballsbridge,
Dublin 4
T: 01 2310500
E: info@irishcancer.ie
Provides a wide range of social & recreational activities, education & training
58 Merrion Road
Dublin 4
T: 01 668 0002
E: admin@ica.ie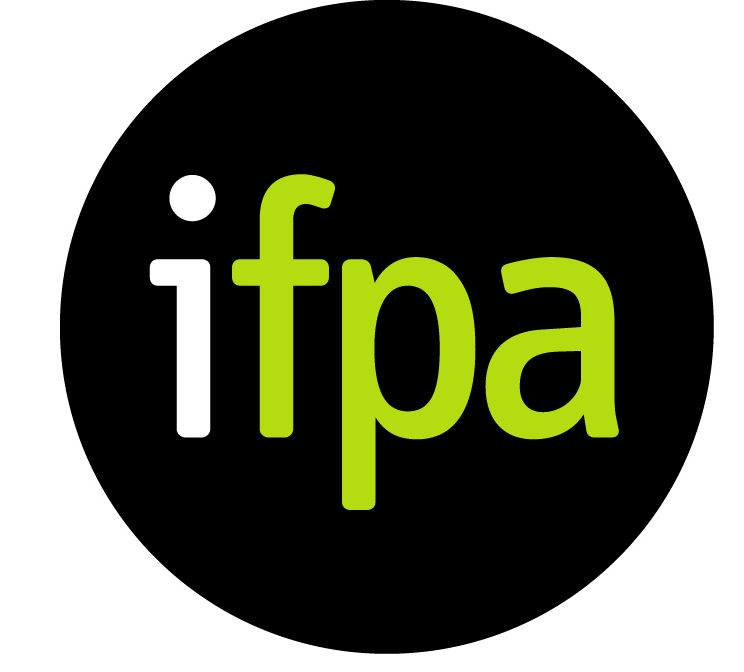 The Irish Family Planning Association (IFPA) is Ireland's leading sexual health charity. Since 1969 the IFPA has been at the forefront of sexual and reproductive healthcare. Today we offer a comprehensive range of services which promote sexual health and support reproductive choice on a not-for-profit basis.
Irish Family Planning Association
42a Pearse Street
Dublin 2




T: 01 607 44 56
E: post@ifpa.ie
Farming issues affecting women
Farm Family Committee,
Irish Farm Centre,
Bluebell,
Dublin 12
T: 01 450 02 66
E: info@ifa.ie
Trade union & professional association
11 Merrion Square
Dublin 2
D02 P962
T: 01 661 09 10
E: admin@ifut.ie
Past university students
E: office.irfuw@gmail.com
Enables girls from all backgrounds to gow in self-confidence & develop skills
Trefoil House,
27 Pembroke Park,
Dublin 4
T: 01 668 38 98
E: info@irishgirlguides.ie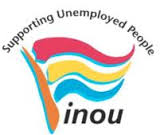 The INOU is a federation of unemployed people, unemployed centres, unemployed groups, community organisations and Trade Unions. The INOU represents and defends the rights and interests of those who want decent employment and cannot obtain it. We promote and campaign for policies to achieve full employment for all and an acceptable standard of living for unemployed people and their dependents.
Araby House,
8 North Richmond Street,
Dublin 1
T: 01 8560088
E: info@inou.ie
Union activities
Whitworth Blds, Nth Brunswick St, Morning Star Ave, Dublin 7
T: 01 664 06 00
E: ino@ino.ie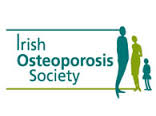 IOS is dedicated to reducing the incidence of Osteoporosis, a preventable bone disease in most cases, and promoting bone health. The IOS provides information to the public and health professionals on all aspects of the disease and offers support to people with Osteoporosis and everyone at risk from the disease.
114 Pembroke Rd, Ballsbridge, Dublin 4
T: 01 6375050
E: info@irishosteoporosis.ie
Established in 1994, the Irish Penal Reform Trust (IPRT) is Ireland's leading non-governmental organisation campaigning for rights in the penal system and the progressive reform of Irish penal policy. All of our work is underscored by our commitment to combating social injustice.
Green St, Rotunda, Dublin
T: 01-8741400
E: info@iprt.ie
The Irish Traveller Movement (ITM) is a national network of organisations and individuals working within the Traveller community. ITM was established in 1990 and now has over eighty Traveller organisations from all parts of Ireland in its membership. The Irish Traveller Movement consists of a partnership between Travellers and settled people committed to seeking full equality for Travellers in Irish society.
4/5 Eustace Street
Dublin 2
Ireland.
T: Tel: +353 1 679 65 77
E: itmtrav@indigo.ie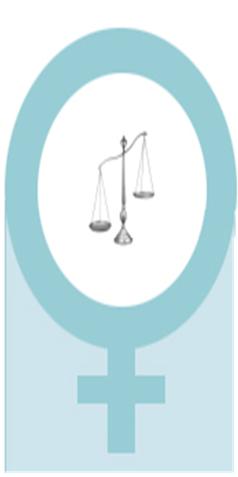 The Irish Women Lawyers Association (IWLA) aims to provide a professional and social network for women lawyers. The IWLA's three different categories of membership comprise judges, barristers, solicitors, academic lawyers, trainee lawyers in both the barrister and solicitor professions, law students and those interested in the work of the Association.
145/151 Church St, Dublin 7
T: 01 672 48 02
E: admin@iwla.ie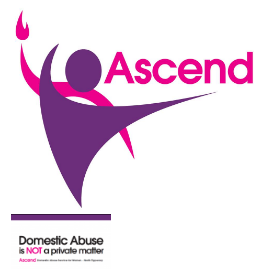 The ISSU is a not-for-profit, voluntary student rights' organisation here to represent the second-level students of Ireland. The ISSU is the national umbrella body for school Student Councils, aiming to represent and connect Irish second-level students the length and breadth of the country, ensuring that the voice of the Irish second-level student is heard and striving for innovation and democracy within the education system. The ISSU believes that Young People are not merely citizens in waiting. Young People deserve better, they deserve to be heard. Young People can and will contribute positively to society. It is so important that voices, views and opinions of Young People are heard, listened to and most importantly respected.
ISSU 9th Floor,
Liberty Hall,
Dublin 1

The main aim of Justice for Magdalenes Research is to provide for the advancement of education of the general public by researching the Magdalene Laundries and similar institutions and by providing information and support to the women who spent time in the Magdalene Laundries and their families.
Crocknahattina, Baileborough, Co. Cavan
T: (353) 86 4059491
E: info@jfmresearch.com
Provides counselling & therapy service for those who have been sexually abused or raped
1 Golf View Tce, Granger's Rd Lr, Kilkenny
T: 056 775 15 55
E: kkrcc@eircom.net
Promote women in Labour Party
17 Ely Place, Dublin 2
T: 01 678 47 00
E: women@labour.ie
Laois Domestic Abuse Service are a domestic violence support service for women and children in County Laois. We are aligned with the values and mission of NWCI and see huge benefit in joining a national organisation which represents the experiences of women nationally, with a gendered analysis.They provide the following services to women experiencing domestic abuse: One to one support and information sessions at our base in Portlaoise.

Women's Development Section) (Responsible for directing work/actions with women/groups within the Partnership's Strategic Plan
Church St, Drumshanbo, Co Leitrim
T: 071 964 17 70
E: info@ldco.ie

LGBT Ireland is a national charitable organisation which provides quality services to Lesbian, Gay, Bisexual, Transgender and Intersex + (LGBTI+) people across the country. Informed by the issues and experiences raised through their frontline services, they also undertake extensive training and advocacy work to enhance the visibility, inclusion and rights of the LGBTI+ people living in Ireland.

Family planning & medical issues
27 Mallow St, Co Limerick
Network of women's gtroups representing women on low income or experiencing social exclusion
Unit 2, Sarsfield Gardens, Moyross, CoLimerick
T: 061 275 970
E: lplplink7@eircom.net
Lesbian/bisexual resource centre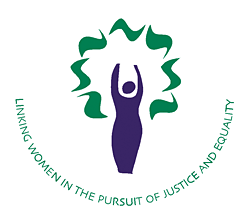 Provides a holistic integrated approach to identified problems of women in Longford.
Willow House, Ardnacassa Ave, Longford
Love and Care for People (LCP) is committed to raising community awareness on different forms of family abuse including but not limited to Forced Marriage, Early Childhood Marriage, Honour Based Violence, Disownment, Destructive Relationships and Reproductive Abuse. MAMs is 230 members nationally and internationally and growing. The group started by a simple cup of coffee and an opportunity to connect with other Mothers Artists Makers. They campaign on specific issues of isolation, marginalisation, and disproportionate economic impact experienced by women in the creative industries as a result of becoming mothers and the continued demands of being a primary carer. In a society where the work of caring for children is neither valued nor adequately supported, MAMs artists and theatre makers are committed to asserting our immense value to the creative industry, both in the work place and to society as a whole.


Mandate is the third largest trade union in the Republic of Ireland with a growing and increasingly active membership base across the Irish retail and bar trade.
O'Lehane Hse, 9 Cavendish Row, Dublin 1
The Marie Keating Foundation proivides information, education and awareness on all of the key cancers. We provide a nationwide community service with 3 mobile units travelling around the country. Our nurses also provide workplace talks. The service is free and confidential.
Unit 9 Millbank Business Park, Lucan Co. Dublin

Mental Health Reform is the leading national coalition on mental health in Ireland. We have over 70 member organisations, representing a broad range of interests, like housing, disability, children's rights, human rights, ethnic minorities and many others. Mental Health Reform provides a unified voice campaigning to drive progressive reform of mental health services and supports in Ireland.

Merchant's Quay Ireland MQI provides homelessness support services so no-one has to face homelessness or addiction alone, and where everyone has the support they need to reduce the harm caused by homelessness and addiction and to build a better life; an inclusive society where everyone is treated with dignity and respect. MQI wish to advocate and provide more services that are designed specifically towards women's needs.
MWI links together all the women's groups within the Methodist Church in Ireland as well as supporting individuals where groups do not exist.

1. To empower Midwives in supporting Women using evidence based care.
2. To promote, assist and provide access to further education for midwives through study days, conferences etc.
3. To advocate for the development of appropriate policies to enable midwives to provide individualised evidence based care to all women.
4. To work in conjunction with Women and Advocacy Agents in developing and proposing sustainable models of evidence based care.
5. To embrace the internationally accepted role of the midwife as defined by the NMBI.

National rights focused organisation working with migrant workers & families
55 Parnell Sq West, Dublin 1
T: 01 889 75 70
E: info@mrci.ie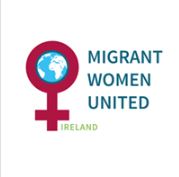 Migrant Women United is an inclusive network of diverse Migrant Women in Ireland run by and for women, mobilizing towards personal and professional development. Whilst there are a number of migrant rights groups, MWU aims to add an additional and much needed voice on shaping policy & structures that represent them. MWU also strives to preserve migrant women's interest and equality by increasing the opportunities and participation in Irish society. Christian Care for Families
Mothers' Union Ireland, St. Michan's Church, Church Street, Dublin 7, D07 XAC6

The National Adult Literacy Agency is an independent charity committed to making sure people with literacy and numeracy difficulties can fully take part in society and have access to learning opportunities that meet their needs. According to the last international survey, one in six Irish adults has problems reading and writing.

Promote high standards in family based day care for children
9, Bulford Business Campus, Kilcoole, Co. Wicklow
T: 01 287 84 66
E: info@childminding.ie
National women's organisation who provides information and analysis on policy issues
NCCWN
Unit B2, Block B,
Bawnogue Action Enterprise Centre,
Bawnogue Road,
Clondalkin,
Dublin 22.

Gives deaf women the opportunity to explore & make decisions about issues which concern them
T: 01 860 1878 or SMS 086 171 9570
The National Traveller Women's Forum is the nationaThe National Traveller Women's Forum (NTWF) is the national network of Traveller women and Traveller women's organisations from throughout Ireland.
The NTWF recognises the particular oppression of Traveller women in Irish society and are working to address this issue through the provision of opportunities to Traveller women to meet, share experiences, ideas and develop collective strategies and skills to work towards the enhancement of their position in society.l network of traveller women and traveller womens organisations from throughout Ireland.
4/5 Eustace Street, Dublin 2
A progressive, dynamic organistion for women in business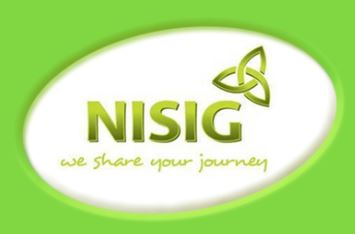 National Infertility Support and Information Group NISIG is an Irish charity that has been providing support and information to those suffering from infertility since it was established in 1996. The ability to have a child is taken for granted by most people, but one in six will have difficulty conceiving and may seek medical help to achieve a pregnancy. NISIG is also active in awareness raising of the issue through media engagement, and further engages with opinion leaders at local and national level to ensure the issue of infertility, particularly funding and lack of regulation, remain on the political agenda.

Provides women in Northern Ireland with a platform to make their voices heard on domestic, European and international social, economic, cultural and political affairs


Provision of educational & employment opportunities for women in area
Bee Pk Resouce Centre, Manorhamilton, Co Leitrim
NWAN is a forum for personal and professional networking of women at Norton and is open to all employees who want to support and encourage women in their career aspirations, and further Symantec's reputation as a great place to work for women.
Ballycoolin Business Park, Blanchardstown, Dublin 15
T: 01 8617950
Domestic violence information resource centre
Action & development group for Travellers
46 North Great Charles St, Dublin 1
Pharmaceutical Assistant Association represent approx 350 members. They advocate on behalf of their members for decent pay and working conditions for Pharmaceutical Assistants.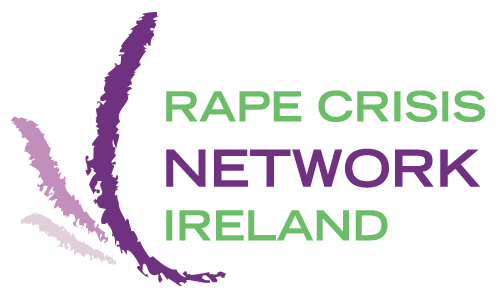 National Network of rape crisis centres in Ireland.
2nd Floor, The Halls, Quay Street, Galway
Relief of poverty & unemployment among women in general area
Unit 5, The Old Mill, Castlerea, Co Roscommon
Adult education group providing an educational & social outlet for women
Aras Rualach, Neilstown Rd, Rowlagh, Clondalkin, Dublin 22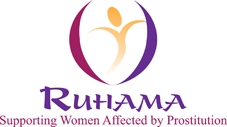 Ruhama is an Irish Non-Governmental Organisation (NGO) and a registered charity founded in 1989. We work with women affected by prostitution and other forms of commercial sexual exploitation. We are the only specialist, frontline NGO in Ireland working to support and advocating on behalf of women including transgender women with these experiences nationwide. We support a variety of women including those who: 1) Are actively involved in prostitution 2) Are seeking to exit (leave) prostitution 3) Are victims of sex trafficking 4) Have a past experience of prostitution/sex trafficking.
Ruhama, 30/31 Camden Street Lower, Dublin
Representative body of refuges & support services for women survivors of domestic violence
Unit 5, Centre Court, Blyry Business Park, Athlone, Westmeath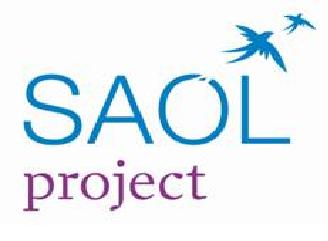 A training and education programme for women in recovery
58 Amiens Street,
Dublin 1
SERP conducts independent feminist research on all forms of commercial sexual exploitation that creates useful knowledge for law and policy makers, practitioners, survivors, supporters and activists.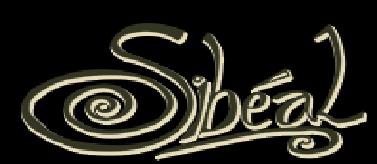 70 Hampton Wood Green
Finglas
Dublin 11
Internal party forum advising on policy & networking with activitists
44 Parnell Square, Dublin 1
Current NWC consists of 23 members elected on regional basis
Equality Unit, Liberty Hall, Dublin 1

Smashing Times Theatre and Film Company is a not-for-profit, human rights based theatre organisation that uses creative process, theatre and film to promote human rights, gender equality, reconciliation and social inclusion for all. The work of the company over the last 20 years has spanned across and beyond Europe.
Coleraine House, Coleraine Street, Dublin 7
Provising transitional housing to women & children who are homeles due to violence
A women's service organisation

Sounding the Feminists is an Irish-based, voluntary-led collective of composers, sound artists, performers, musicologists, critics, promoters, industry professionals, organisations, and individuals, committed to promoting and publicising the creative work of female musicians. STF recognises that contemporary attitudes, policies, and practices towards music and gender are often built on institutions and traditions that resist change.
Southwest Kerry Women's Association
O'Connell Centre,
Carhan Road,
Caherciveen,
Co. Kerry
T: 066 9473397
E: admin@skwa.net
Women's Network who provide training courses for young mothers
St Catherine's Community Services, St Joseph's Rd, Co Carlow
Union activities
73 Orwell Rd, Rathgar, Dublin 6
A telephone/drop-in information support, outreach, advocacy & court accompaniment service
1st Floor, 17 North Rd, Monaghan
Transgender Equality Network Ireland
Unit 2
4 Ellis Quay
Dublin 7
Ireland
A national performing arts representative organisation with 250+ members including venues, festivals, theatre and dance production companies as well as individual members. It provides information online and through workshops, training and professional development, research on issues ranging from payscales to arts attendances as well as providing policy and advocacy support to its members.

The Complex is the new Northside arts centre located on Little Green Street next to the old Fruit and Vegetable Market. The arts centre features nine artist's studios as well as two performance areas, rehearsal and exhibition space.The Complex is led by women, encourages equal opportunities for women in the arts, and promotes residencies for women artists. With support from NWCI, The Complex have put on a number of productions and workshops reflecting the real lives of women impacted by austerity and other inequalities in modern day Ireland.
15 Little Green Street,
Dublin 7 (nr Smithfield)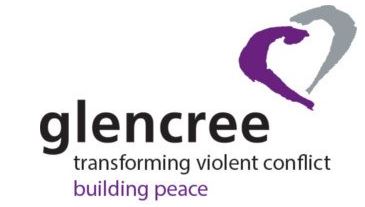 The Glencree Centre for Peace and Reconciliation is an independent, non-governmental organisation that works with individuals and groups to transform violent conflict, promote reconciliation, build sustainable peace and work towards more inclusive, equitable, and diverse societies. Founded in 1974 as a response to 'the Troubles', one of its key strategic priorities (2017-2026) continues to be dedicated to deepening reconciliation within and between communities on the islands of Ireland and Britain The M Word are educating and empowering women on menopause at home, in the workplace and for the younger generation.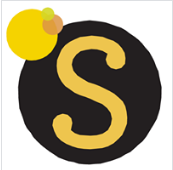 The Shona Project helps young Irish Girls through all the challenges associated with growing up in Ireland today. The website for girls shares inspirational content, celebrates difference and provides practical advice & a sharing hub on issues such a mental health, relationships, bullying, body issues, medical concerns, school and exams. The Shona Project also operates a school workshop roadshow highlighting bullying, body issues and self esteem; an annual "Young Women's Convention" for transition year students and an annual awards event. www.shona.ie https://www.facebook.com/shonadotie/ @shonatodie

Activities include teaching, research, publications, public seminars & lectures.
20 Westland Row, Trinity College, Dublin 2
Affords members an opportunity to keep in touch with university & each other - Attracting and Engaging all the Generations.
Staff & students involved in women's studies in UCC
c/o Women's Studies, History Dept, UCC, Cork
IrFUW as part of the wider GWI community advocates for women's rights, equality and empowerment through access to quality secondary and tertiary education, and training up to the highest levels. GWI's vision is to ensure that 100% of girls and women in the world are enabled to achieve education beyond primary school.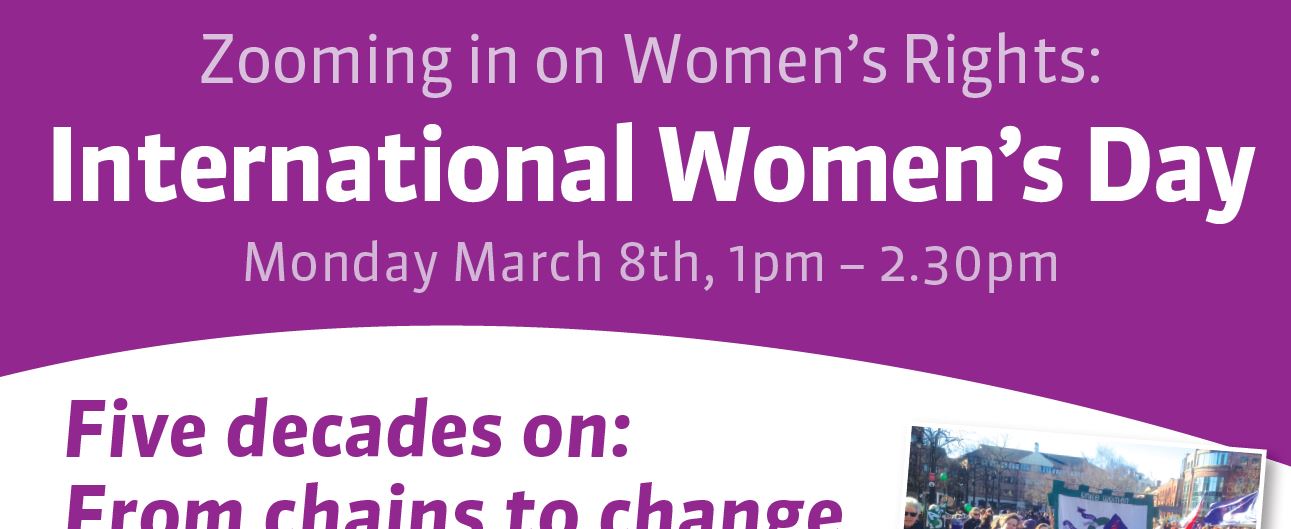 The Women's Committee is an all island committee of Unite trade union working to promote women's equality in the workplace and in society.  Key campaigns have included  Unite Charter for Women, Equal Pay, Women's Health , Violence against Women, Trafficking.
Dublin, Unite the union, 55-56 Middle Abbey Street, Dublin 1

USI is the national representative body for third level students in Ireland, made up of membership in Northern Ireland and the Republic of Ireland, totalling over 354,000 members. USI works on all issues pertaining to students, from campaigning for access to higher education, to being active in the campaign to repeal the eighth amendment to the Irish constitution. The day to day work of USI is managed by the President, and is rolled out by the Officerboard, all of whom are elected at USI annual Congress. We are funded by our membership fees, and the project grant funding we receive.



Providing needs based drop-in information & training programmes with supports

We are a community led organisation based in Kilrush here in West Clare and our vision for West Clare is a place where everyone is equally valued, included, safe and respected. Everyday we work to achieve our mission which is to work to promote social inclusion, equality and empowerment of families and communities through building participation, teamwork and learning. We also provide social, physical and educational activities whcih will improve the quality of life of older people in West Clare.

Information/drop-in-centre. Forum where all women in Athy & environs will work together and in unison with other relevant networks to achieve identified and agreed goals for the common good
Mt St Mary's, Stanhope Street, Athy, Co Kildare
Provides support & information newtork for women working in science & technology
PO Box 3783, Dublin 4
T: 15143442
Women4Women grew out of a series of women's workshops faciliated by Southside Partnership, DLR in early 2011. We are a non-profit educational and networking group for women with different life experiences and from different cultures.
c/o Southside Partnership,
Furry Hill Community Centre
Sandyford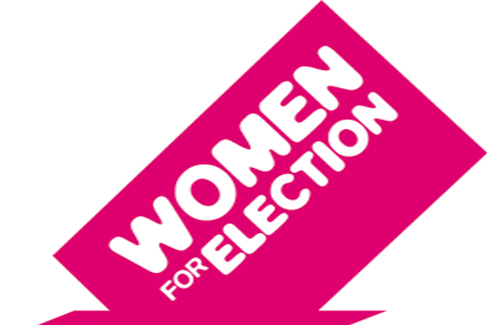 Women for Election is a non-partisan organisation whose vision is of an Ireland with balanced participation of women and men in political life. Our mission is to inspire and equip women to succeed in politics. Women for Election offers a tailored training and support programme to women seeking to enter public life; and provides and facilitates a cross-party network of political women, committed to equal representation of women and men in Irish politics. We are driven by our belief that enriching the diversity of voices in our politics will lead to more robust decisions, and help create a fairer, more inclusive and dynamic society, better equipped to tackle future challenges.

WFTV Ireland support, celebrate and aid women working in the screen industries of Ireland. They 300 represent professionals in the industry.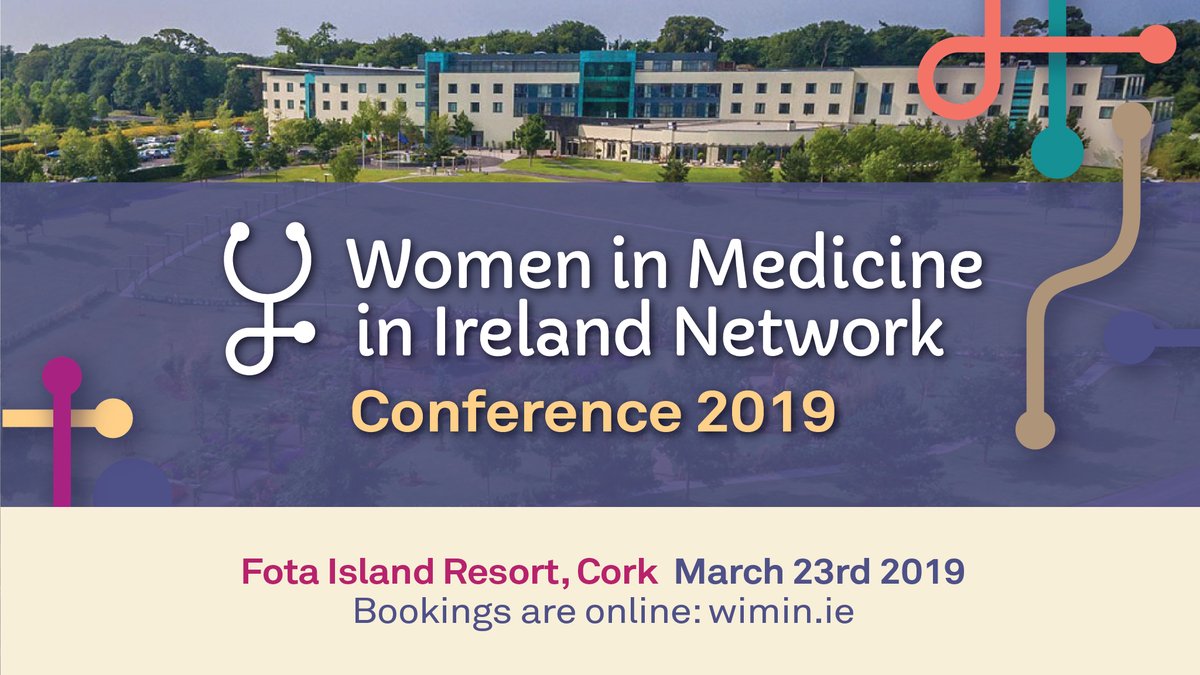 A membership organisation founded in 2017 to promote, support and encourage female doctors and medical students in Ireland. The aim of the network is to bring together women from all stages of their medical career, in all specialities and grades, to share their experiences and to learn from each other. Women continue to be under-represented in certain specialities and in the higher ranks of academic and clinical medicine. We hope to advocate and support all women in medicine to help them to achieve their career goals, and to promote leadership and personal fulfilment. WIRI (Women in Research Ireland) aims to generate an all equal platform where women can speak about their research and network with others in their field or similar. Since, throughout history women were not always given an equal platform to express and disseminate their knowledge and research, they aim to create and run an open and equal platform for all women* in research, both STEM and arts & humanities.
E: womeninresearchireland@gmail.com
Women in Touch is a peer led social support group made up of women of all ages and backgrounds. We meet on a weekly basis (Tuesdays) at our local Family Resource Centre. The group was established in April, 2009 and many of the original members are still part of the group. There are approximately 35 group members. The group engage in training and education, discussions and debates, outings, social activities and act as a social support group for one another. Members come from Granard, Abbeylara and Mullinalaghta and their environs.
LUS NA GREINE FRC
Main
Street, Granard, Co Longford
T: 043 666 0977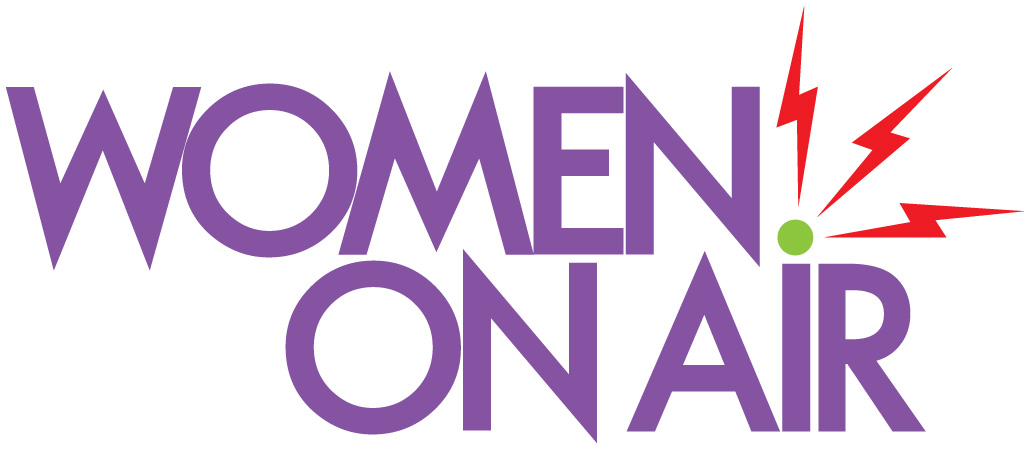 Women on Air is an informal seminar series and networking group that gives women the skills and confidence to go on radio and TV. Our seminars feature many of the biggest names in broadcasting from presenters such as Miriam O'Callaghan, Mary Wilson and Orla Barry to producers such as Marian Richardson, Alice O'Sullivan and Brendan Howard. Networking after the events gives female area experts the chance to mingle informally with producers and researchers who may be looking for new voices for their programmes. We are planning our first annual Women in Media conference in late 2013.
Women on Air strongly believes that a greater diversity of voices and opinions on the airwaves will lead to a healthier democracy and show girls and women that they are also entitled to have a public voice in Irish society.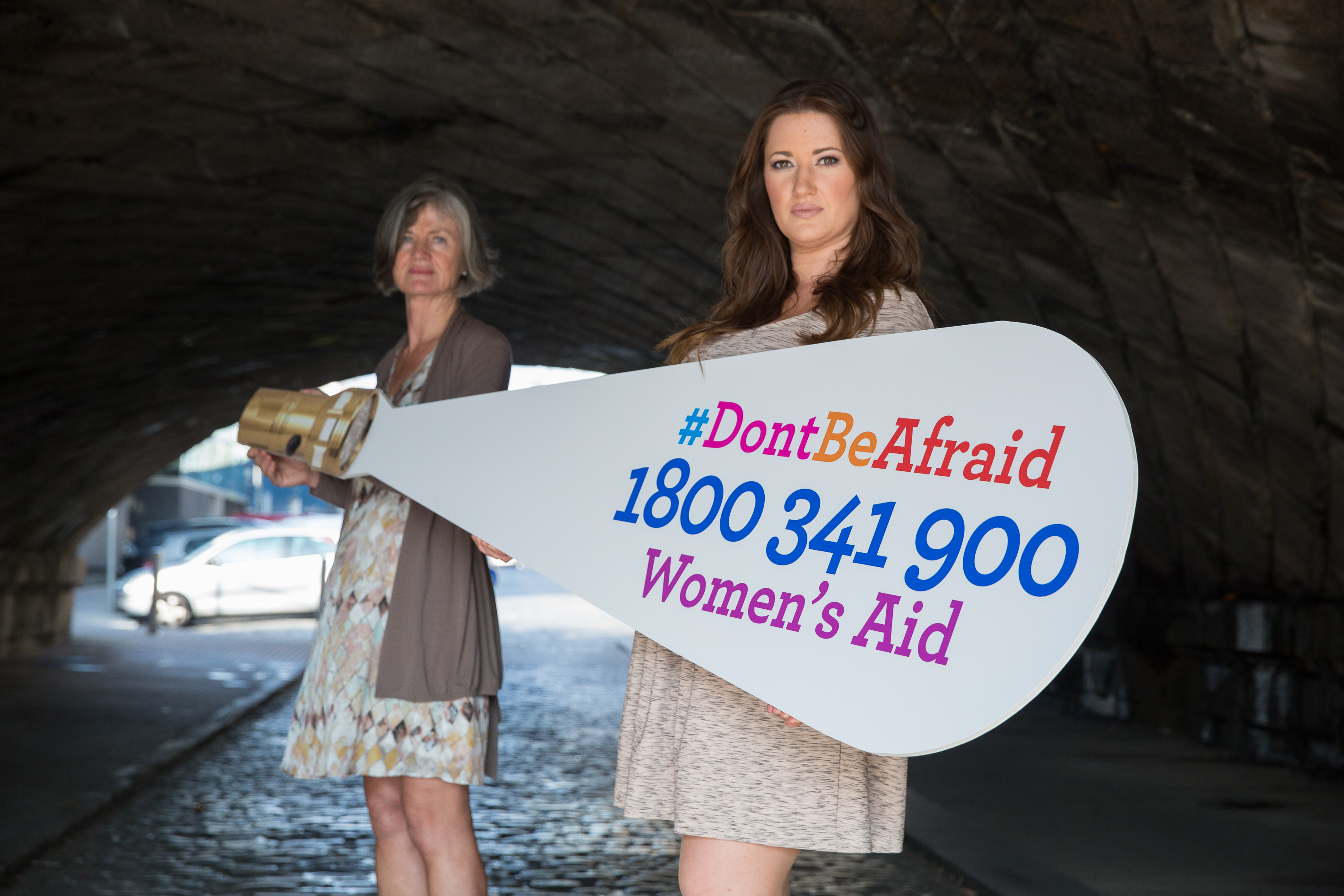 Women's Aid is a leading national organisation that has been working to stop domestic violence, including coercive control, in Ireland since 1974. We operate the 24hr National Freephone Helpline 1800 341 900 and the Instant Messaging Support Service available on womensaid.ie as well as a number of Dublin based face-face services. We also act for justice and social change through our specialised training, public awareness campaigns and policy work.
Women's Aid 5 Wilton Place Dublin 2

Seeks to work towards the elimination of violence against women & their children in their homes
PO Box 60, Dundalk, Co Louth
Clondalkin/Lucan Women's Network is a forum of women and women's groups working proactively to empower women through our individual and collective action.
Block D Unit 2D
ACE enterprise park
Bawnogue
Clondalkin
Dublin 22
T: 01 5576173
Facilitates the empowerment of women through education, training & enterprise
Parish Community Centre, Bishopsgate St, Mullingar, Co Westmeath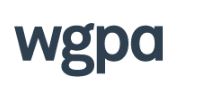 Representative body for intercounty Ladies Football and Camogie players providing a unified voice for intercounty players, improve their experiences on the field.
and increase their opportunities off the field. They seek to challenge the status quo for women in sport at an organisational level, in the media, with government representatives.
WGPA promote players as female leaders, championing their place as role models in their communities and wider Irish society.

Support the needs of women involved in prostitution with health service
Baggot St Clinic, 19 Haddington Rd, Dublin 4
A membership based organisation comprising women's groups, centres, networks & projects
6 Mount Charles, Belfast BT7 1NZ
The Women's Support Network (WSN), established in 1989, is a regional organisation that works across all areas of Northern Ireland. It includes in its membership community based women's centres, groups and organisations, with a concentration in disadvantaged areas.
109 Royal Avenue
Belfast BT1 1FF
Links new & existing women's groups in Tallaght area
Brookfield Enterprise Ctr, Brookfield, Dublin 24
Our vision is an Ireland where everyone's skills and potential are recognised by a society that champions workplace equality and fair remuneration.
Our mission is to provide innovative, targeted services and programmes to help people (re)entering the workplace to reach sustained economic independence. Our goals include:
Increasing the number of people that we support into employment each year; Increasing our range of services, tailored to the evolving needs of people in Ireland; Providing more of our services online to make them more accessible to a greater number of people; and Using our voice to encourage people to take the next step toward economic independence.

As a Christian Association their purpose is to share their faith in the Lord Jesus Christ with women and all young people and to serve the whole community by encouraging spiritual physical and social development.
64 Lr Baggot Street, Dublin 2