Members A-Z List
Use the links below to browse through our group members or view the interactive map.
---
F
Féileacáin (Stillbirth and Neonatal Death Association of Ireland) is a newly formed, not for profit organisation ( CHY – 19635) that aims to offer support to anyone affected by the death of a baby during pregnancy or shortly after. The organisation was formed by a group of bereaved parents who supported each other after the death of their own babies and have now come together to formally offer support to other parents and families who find themselves in a similar situation. FIT is an industry-led initiative which aims to enable greater access to Tech Employment for all communities living in Ireland - regardless of gender, background, age and education. They focus on Apprenticeships between industry and education. Supporting women in a pursuit of an ICT career is in line with FIT's aim to promote sustainable employment that leads to progress and economic independence.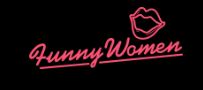 Founded in the UK in 2002, Funnywomen has recently branched out to Ireland with it's Time of the Month event which gives women the opportunity to learn more about the comedy circuit or try out comedy for the first time. Funny Women help women find their voice through performing, writing and using humour in business and everyday life. They aim to address and communicate problems within the industry, including abolishing the idea of "token" women on a comedy bill. Finally they wish to raise awareness of the amount of incredible and talented funny women in Ireland and hope that with Funny Women as a regular name that we will see a rise in equality throughout the comedy industry.