Members A-Z List
Use the links below to browse through our group members or view the interactive map.
---
J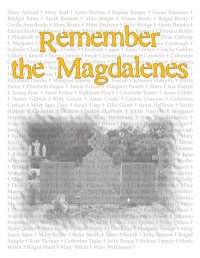 Justice for Magdalenes seeks to promote and represent the interests of the Magdalene Women, to respectfully promote equality and seek justice for the women formerly incarcerated in Magdalene Laundries and to seek the establishment and improvements of support as well as advisory and re-integration services provided for survivors.
Click here for more info.
Crocknahattina, Baileborough, Co. Cavan
T: (353) 86 4059491
E: info@magdalenelaundries.com