N

The National Adult Literacy Agency is an independent charity committed to making sure people with literacy and numeracy difficulties can fully take part in society and have access to learning opportunities that meet their needs. According to the last international survey, one in six Irish adults has problems reading and writing.

Promote high standards in family based day care for children
9, Bulford Business Campus, Kilcoole, Co. Wicklow
T: 01 287 84 66
E: info@childminding.ie
National women's organisation who provides information and analysis on policy issues
NCCWN
Unit B2, Block B,
Bawnogue Action Enterprise Centre,
Bawnogue Road,
Clondalkin,
Dublin 22.

T: 01 414 78 72
E: nccwn@eircom.net
Gives deaf women the opportunity to explore & make decisions about issues which concern them
T: 01 860 1878 or SMS 086 171 9570
E: info@deafwomen.ie
The National Traveller Women's Forum is the nationaThe National Traveller Women's Forum (NTWF) is the national network of Traveller women and Traveller women's organisations from throughout Ireland.
The NTWF recognises the particular oppression of Traveller women in Irish society and are working to address this issue through the provision of opportunities to Traveller women to meet, share experiences, ideas and develop collective strategies and skills to work towards the enhancement of their position in society.l network of traveller women and traveller womens organisations from throughout Ireland.
4/5 Eustace Street, Dublin 2
E: ntwf@iol.ie
A progressive, dynamic organistion for women in business
T: 061 304 928
E: president@networkireland.com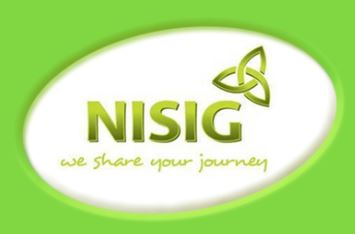 National Infertility Support and Information Group NISIG is an Irish charity that has been providing support and information to those suffering from infertility since it was established in 1996. The ability to have a child is taken for granted by most people, but one in six will have difficulty conceiving and may seek medical help to achieve a pregnancy. NISIG is also active in awareness raising of the issue through media engagement, and further engages with opinion leaders at local and national level to ensure the issue of infertility, particularly funding and lack of regulation, remain on the political agenda.

Provides women in Northern Ireland with a platform to make their voices heard on domestic, European and international social, economic, cultural and political affairs


Provision of educational & employment opportunities for women in area
Bee Pk Resouce Centre, Manorhamilton, Co Leitrim
T: 071 985 62 20
E: info@northleitrimwomenscentre.ie
NWAN is a forum for personal and professional networking of women at Norton and is open to all employees who want to support and encourage women in their career aspirations, and further Symantec's reputation as a great place to work for women.
Ballycoolin Business Park, Blanchardstown, Dublin 15
T: 01 8617950